Endorsements
A few words from Our Customers…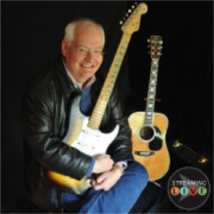 I've done business with the folks at Corner Music since they first opened. They've always been on the leading edge of music, instruments and technology and have always been the most honest source of products, support and information in Nashville. They are not just a music retailer; they are musicians and more importantly, friends. - Steve Gibson
Credits include: Roy Orbison, Alabama, Kenny Rogers, Elvis Presley and over 1,400 records. He is the recently retired Music Director, Grand Ole Opry.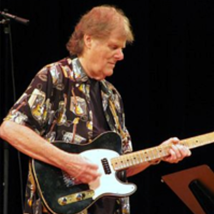 I'm a tone freak and my Carr Rambler gives me what I like to hear session after session. My main guitars are a 57 Strat and a 69 Tele. I can always depend on Carr to give me the best tone possible. Thanks for making my job easy and fun. - Reggie Young
Grammy-nominated guitarist whose credits include: Elvis Presley, Waylon Jennings, Willie Nelson, Johnny Cash, Dusty Springfield, and touring with the Beatles.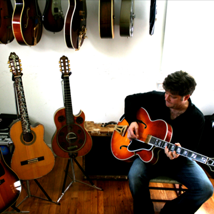 I have been shopping at corner music for 21 years. It's the best music store in Nashville! Great staff and good people! - Pat Bergeson
Toured, recorded and written with Chet Atkins, Lyle Lovett, Peter Frampton, Dolly Parton, Alison Krauss and many others.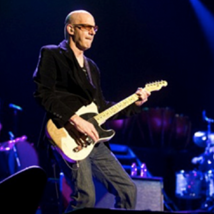 Corner Music is the music store in Nashville that consistently has great deals. Great place to hang out, try out new gear, the guys working there always seem to help me get what I need. - Kenny Greenburg
Grammy and Oscar nominated writer/producer/guitarist. Credits include Taylor Swift, Kenny Chesney, Willie Nelson, Faith Hill, Amy Grant, Bob Seger.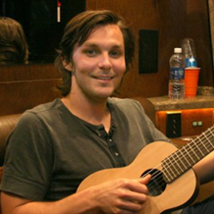 Even if Corner music didn't sell great instruments and gear, if they didn't do top-notch repairs, if they weren't super cool about trades and good deals, I'd go just for the hang. Each member of the staff brings a friendliness and expertise you won't find anywhere else in Music City. Hands down best music shop in the region. - Charlie Worsham
Warner Bros. recording artist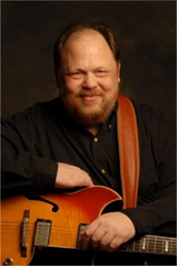 When I moved to Nashville, there was really only one music store in town. They had the latest professional gear, all the stuff a working musician needed, as well as friendly service and competitive pricing. The years have seen a lot of changes … a lot of stores have come and gone, but all the things that made Corner Music essential back then still apply just as strongly today. The Pro shop! - Andy Reiss
Time Jumpers, Reba McEntire, B.J. Thomas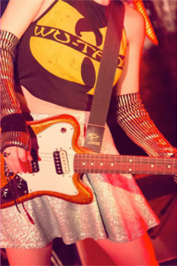 A subtle advertisement for my favorite music store can be found in this photo. Thanks to everyone at Corner Music for getting The Dead Deads geared up for our shows, from powering up my pedal board to setting up our guitars to fixing our not broken tuning pedal, you guys rock. - Leticia Wolf, The Dead Deads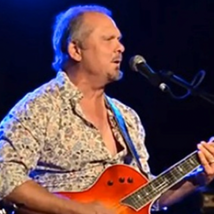 I love shopping at Corner Music because it reminds me of the great music store I used to go to in my hometown of Lexington Ky. Larry and all the staff are friendly, helpful and knowledgeable. They have all the guitars, amps, strings and accessories that I use. Also they open at 9am, so if I need something for a 10 o'clock session I can run in there and get it. - Kent Blazy
Multiple No. 1 songwriter, including chart-toppers for Garth Brooks (four No.1's), Diamond Rio, Kenny Chesney and Chris Young.
I bought a Rickenbacker guitar on Sept 27 and Billy Jackson served me. Since I was at the KAO camping on Music Valley Drive and I was on a motorcycle, Billy agreed to deliver the guitar to my camping site. This is great service! I really like my new guitar and I thank Billy for his friendly service and special attention. Thanks again. - Jan
Scott, I just wanted to say thank you for helping me pick out my very first guitar. It was amazing how fast you picked out the perfect one. It was so nice of you to give us all those discounts. It really meant a lot.
Brenna Noltner, Bloomington, MN
Billy Jackson, with Corner Music went way beyond the call to help me with a problem on my Fender Princeton Recording amp. I had been in before and the issue was still not resolved. It came down to an issue on some tubes I recently purchased for the amp that were not matched. He educated me and was extremely helpful. I just wanted you to know!
thanks, Johnny
Folks @ Corner Music,

 I wanted to follow up with an e-mail to explain how pleased I am with your operation. I am an experienced player, which leads to (as we all know) many years of buying guitars... LOL
I can honestly say that I've not had as much enjoyment and pleasure from an online purchase experience EVER! Having in-depth knowledge of the guitar I wanted to purchase, I had a lot of detailed questions. Billy provided me direct feedback and actual 'Guitar In Hand' answers to my specific questions, and without falter kindly answered each 100%.
He helped me coordinate shipping in a way that would most benefit me in terms of time and cost. The guitar was delivered super fast, and is exactly as described. I don't typically write these type of letters, but since the entire experience was so cool... I figured I'd provide some appreciative feedback!
Keep on Keepin On Corner Music - JC